Connect With Quality Business Owners in Cross Border Business
Let's Get To Know Each Other A Bit More First
The Cross Border Association membership is by application only. This is to help us ensure that members are serious about their business and saves current members valuable time. Please note this is a paid membership.
What's in it for me?
So much! Main Points – Access and Premium Members!
The access is what really keeps you engaged. Join us for live podcast calls, listen in live, and engage with the guest at the end with specific questions and highlights relevant to you and your business. Full details on our join page.
How long is the approval process?
Normally 2 to 3 business days, but please allow up to seven business days depending on volume and holiday schedule.
Rejected? What now?
Unfortunately we have to sometimes may the tough decision to decline an application. This is not a forever rejected notice – we will give you some tips and pointers on how to improve your business position so that you can re-apply in the future once you reach those milestones.
Can I use other payment method?
Yes! We wish we could integrate Wechat into our billing on the website, but for now need to ask you to request in your application or in discussions with our community manager your request to pay be alternative ways. We even accept bitcoin!
Is there a membership fee?
Yes, this is a paid membership. It has a yearly dues to support our community and the active management of it. If you're not willing or able to afford this membership, we invite you to enjoy our extensive library of free podcasts, blogs, and videos by navigating to our homepage GlobalFromAsia.com
Do I get approved after sign up?
Once you apply, you will be connected to our community management team. We may ask some more clarification questions about you and your business based on the application you submitted. This is to ensure that everyone who joins is the right fit and has the right expectations on what a member receives and involves.
Will I be billed once I sign up?
Once we approve your application, you will get a welcome email with a link to signup and pay. This is where you will choose to pay by credit card or Paypal and create your account (email is username). Once confirming your payment and account details, you will have immediate access to the premium content and member's access features. Our community manager will be in touch about some other manual processes.
How easy is it to cancel?
Canceling is easy – and can be done by logging into your account, clicking the my account tab and there is an option to cancel. We will be sad to see you go, but you have no obligation to stay longer than you wish.
Must Listen to Podcast for Doing Business in China — 5 stars
If you looking to do business in China or move to China this is the one podcast you need to listen to. Having been there for over 10 years Mike interviews a variety of guests from importing, exporting, hiring Chinese employees, Amazon FBA, cross border payments and setting up Hong Kong companies for tax advantages. This is your go to weekly digest in doing business in asia.
Lawster101 from New Zealand
The Cross Border Summit 2017 was indeed THE EVENT TO BE. I gained so much better tools regarding digital marketing and promotion. In consequence I feel more confident about the new skills when offering my Marketing & Branding services to current and potential clients. Ultimately I also got a new partnership with whom we are currently building something greater. I couldn't be more grateful than I am now.Carol Zurita
Mike helped introduce me to a great company in Shenzhen that I ended up working for. I appreciate the connection and I recommend checking out his new job board for jobs in Asia.Grace Chen
A knowledgeable, humble host spills the beans on Hong Kong — 5 stars

Michael knows what he's talking about. His expertise on Hong Kong is only matched by his humbleness about it. What he knows, he shares and what he doesn't, he's honest about. It makes his advice and voiced thoughts a lot more dependable than others who's main objective is to only appear knowledgeable (even at the cost of authenticity or potential misinformation). If you're thinking of doing business with Hong Kong and other places in the region, his podcast is a great place to get started.Karsten Aichholz from Thailand
Hi Michael,

Thanks for connecting. I have been listening to "Global from Asia" from a while now and even though I have been in Asia for several years and in Intl. trade for most of that time, I still quite enjoy it and there's always find something useful in your content.

Just wanted to give you a heads up for the great Podcast.
Ash
Awesome: Best Business Podcast for Entrepreneurs in China

I stumbled across the Global from Asia podcast by accident almost a year ago now and I'm very glad I did. I've listened to every episode since and have gained a huge amount of knowledge in the process. Michael provides an authentic and insightful view of business in China & Hong Kong, particularly for those within the entrepreneurial space, and his range of guests he interviews are always fascinating, bringing with them a fresh perspective on what can be a very complex region.
Shaun Cunningham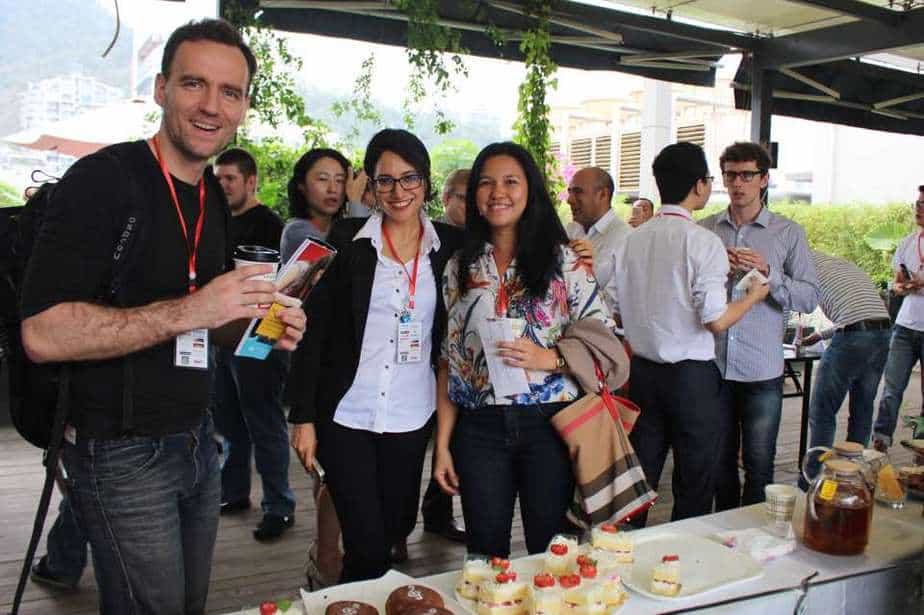 Connect with Business Owners Community in China & Asia
Connect and engage with the right people for your business success.